That's $759.80 In Value…

Yours FREE When You Order Today
The fact is, if you're frustrated with your bowel movements…
This is the best deal you'll find anywhere online.
Trust me, I know how it feels when your bowels just don't work like you want them to. I understand how frustrating it is when you want to go to the bathroom and just CAN'T. I know what it feels like when your belly gets hard, bloated and nauseous from not pooping in several days…
And that's why I wanted to make this a complete no-brainer for you today.
You're getting a product proven to improve your bowel movements along with helping slim down your belly…
Plus $759.80 in free bonuses that you can't get anywhere else.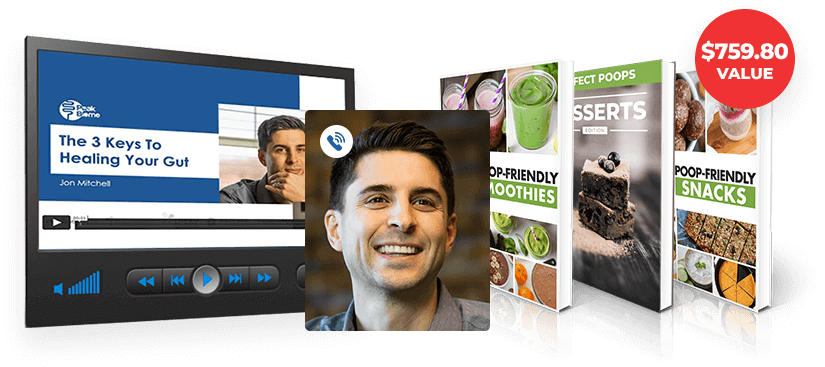 Plus there's no risk for you because…
You're Fully Protected By Our 1-Year

100% Money-Back Guarantee!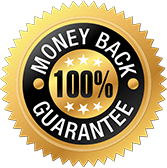 I want to make sure you're happy and confident with your order today…
And I understand you might be skeptical since you've never tried it for yourself before.
You've seen all the testimonials (and we have a LOT more) but you're probably a little nervous it won't work for you...
Which is why I'm willing to give you an entire YEAR to decide if Peak BioBoost is right for you.
Simply put...
You're either thrilled with your results or you don't pay a single cent.
That's how confident I am that Peak BioBoost will transform your life.
Now with that said...
Let's Go Over The Best
And Worst Case Scenario Here...
The fact is I understand how you feel right now...
I buy products online all the time. I understand you might be a little nervous about ordering from a new company you've never ordered from before. Maybe you're wondering about how safe it is to order online… or how our customer support team will treat you… or whether or not this will really work.
So let's take a second and talk about those for just a second. Because I'd hate for a little anxiety to be what keeps you from finally enjoying perfect poops. I'd hate for doubt to prevent you from finally controlling your bowels again.
Because the fact is…
Our online ordering form is a 256-bit, secure online ordering form. Our payment process uses industry-leading, bank-level security to make sure your information stays safe at all times…
Our customer support team is AMAZING. Our average response time is around 30 minutes, which means you'll get a response back fast so you're never sitting around wondering what's going on…
You'll get educational emails after ordering. That way you can get the best possible results using the tips we'll send you...
You can even call our phone team. They're available M-F, 9-5 EST. They can answer your questions and give you the same level of support our email team does, and are there to support you if you prefer calling...
You'll get tracking and shipment updates. That way you know exactly when your package leaves and can track it from our warehouse to your house…
As you can see, we make this as easy for you as possible. Because we love our customers and want you to come back again and again. So we put a lot of effort into making sure you have the best experience possible.
So if you're a little nervous, or a little skeptical, I get it. But please don't let that doubt prevent you from finally freeing yourself from the shackles of constipation. You deserve better than that.
The WORST Scenario
You improve your health in dozens of ways, all backed by scientific research showing the incredible healing effects of prebiotics. Plus receive That's a pretty good worst case scenario!
The BEST Scenario
You're able to enjoy perfect poops, along with a tighter belly, less bloating, less gas, and many of the dozens of other benefits we've talked about today. Plus you'll feel more confident, more energetic, and more youthful. And you'll be able to enjoy these benefits every day for the rest of your life!
That's a no-brainer to me, and I hope it is for you too.
But, of course, it's your decision.
Remember, our 6 bottle option gives you the best value, at the best price.
You'll enjoy the biggest savings, the best results, and free shipping. You'll also have guaranteed stock. We're constantly at risk of running out because of this pandemic we're currently facing. We've sold out several times because we couldn't get enough stock, which left our customers begging for me. I'd hate for you to finally find a product that works for you, just to not buy enough and not have enough when you need it most.
Plus You're Getting $759.80 In FREE Bonuses Including…
Free health audit with Coach Jon ($500 value) - We're offering free health audits for a limited number of customers. There is no catch to these. Just let us know you want to chat and fill out a short questionnaire. Then you and coach Jon will jump on the phone to discuss your situation. You'll get a much more clear understanding of why you're suffering, along with specific steps you can take for long-term healing.
Free "3 Keys To Healing Your Gut" masterclass ($99.95 value) - This shows you coach Jon's 3-step approach to healing your gut, especially if it's a "hard case". Most of our customers have been dealing with stomach issues for years or even decades. Their doctors just tell them to eat more fiber or take Metamucil. But that clearly doesn't work. Jon shows you exactly why that is, and the 3 simple steps you must take to heal your gut for good and enjoy regular bowel movements along with bloating, cramping, pain, indigestion and so many other frustrating gut-related issues.
42 Poop-Friendly Smoothies (a $19.95 value) - You'll get our 42 favorite smoothies you can eat at breakfast, lunch or even dinner. These are easy to make, absolutely delicious, and help improve your digestion while burning fat. I believe in a few years the new saying will be "A smoothie a day keeps constipation away!"
42 Poop-Friendly Snacks (a $19.95 value) - These are 42 of our favorite, delicious, easy to make snacks you can eat at home or take with you traveling or to the office. Plus they'll satisfy your cravings so you can even lose weight by eating these instead of unhealthy snacks like chips or ice cream...
Perfect Poops Desserts (a $19.95 value) - Unlike most desserts that make you constipated, this contains over 50 desserts using gut-friendly ingredients that help you poop. These are delicious, gut-friendly, zero-guilt dessert recipes you'll fall in love with!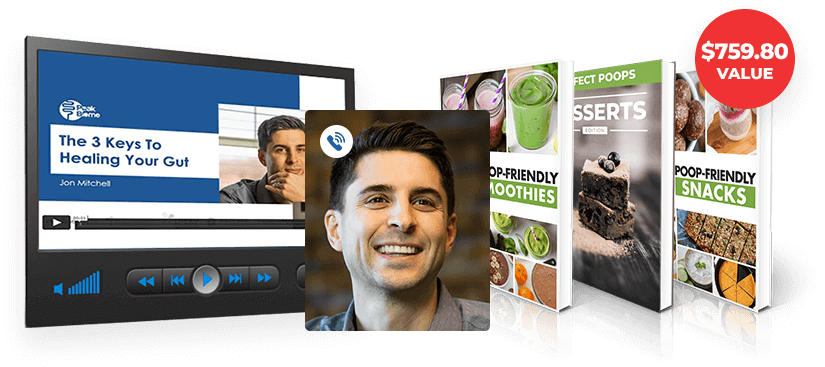 That's $759.80 in value, yours FREE when you order today. Even better is that you'll get instant, digital access sent to your email right after you order.
And finally, you're protected by our 1-year, 100% money-back guarantee, so you might as well stock up and save money now while we have Peak BioBoost in stock.
So go ahead and place your order below by clicking the "Add To Cart" button and let us know which option is best for you.
Family Pack
3 Bottles One-Time
+$759.80 In Free Gifts!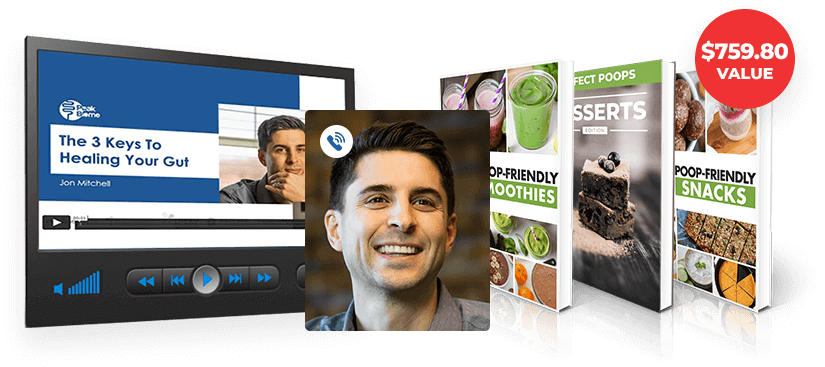 + FREE U.S. S&H
Add to cart
1-Year Money Back Guarantee

BEST VALUE
6 Bottles One-Time
+$759.80 In Free Gifts!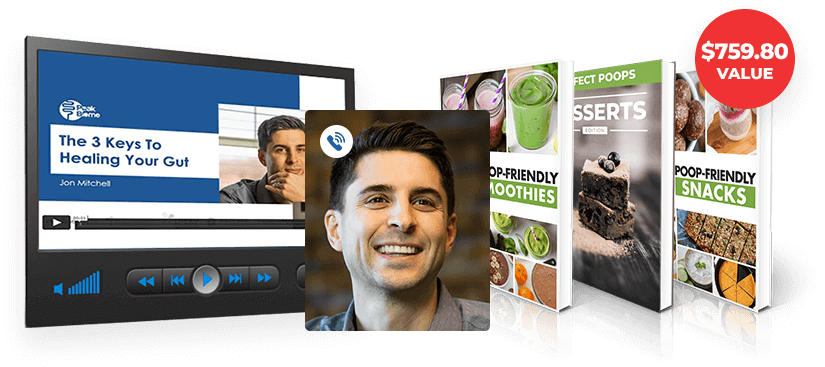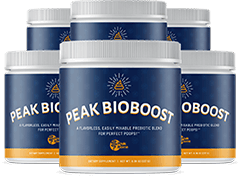 + FREE U.S. S&H
Add to cart
1-Year Money Back Guarantee

Starter Pack
1 Bottle Subscribe & Save
+$759.80 In Free Gifts!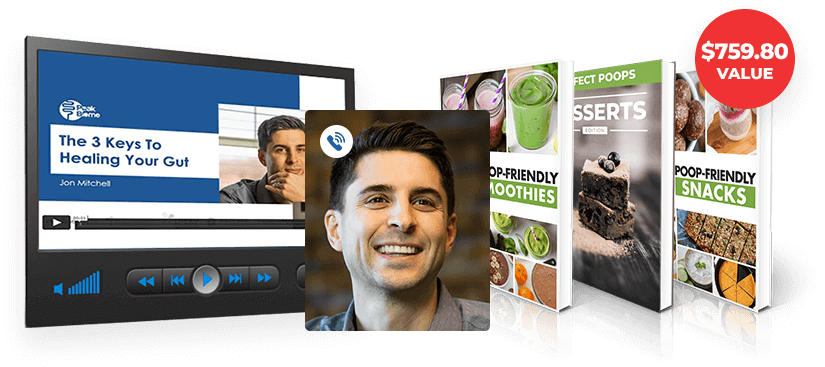 + FREE U.S. S&H
Add to cart
1-Year Money Back Guarantee